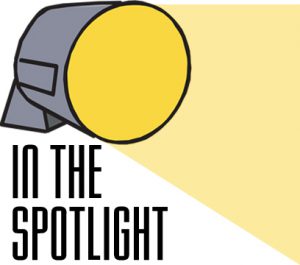 Dr. Tighe E. Zimmers is someone our community should know better, as a collector of show business memorabilia and especially as a biographer of the previously neglected song writers Arthur Schwartz, Harold Rome and Ann Ronell, each biographical subject receiving full length treatment. Dr. Zimmers was the first researcher to present these artists at length, filling blank spaces in the story of American popular song.
You may be familiar with his memorabilia if you frequent Davenports Cabaret (and who among us doesn't?) where there is a wall displaying highlights from his collection. Among the many pleasures enjoyed by patrons when Davenports reopened in August of 2021 was a refreshed display. His relationship with the club began as long ago as 2005 and he has been sharing his collection ever since.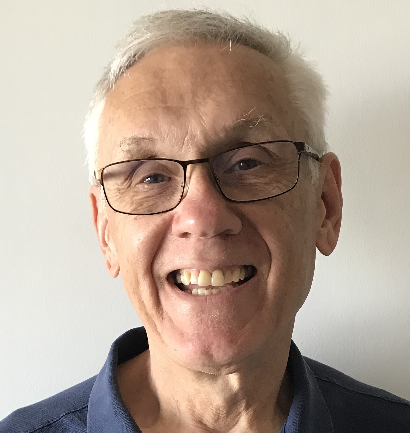 It is not surprising that Zimmers became a fan, growing up as he did in the rich musical environs of Chicago. He remembers attending summer concerts with his parents at Ravinia hearing big name vocalists like Ella Fitzgerald and Sara Vaughn entertain. But a turning point occurred when he encountered a particular recording.
"Years ago, by serendipity, I bought a used album of Bobby Short doing the songs of Cole Porter," Zimmers explained in his book on Harold Rome. "Here were great songs … performed and put into context by a master of cabaret. It hooked me on the American Popular Songbook."
More recently, Zimmers wrote that composers of the American popular songbook always caught his attention. "I grew up hearing their music on recordings and television, and in movies, concerts, and cabaret. I became especially interested after hearing singers like Bobby Short and Andrea Marcovici perform cabaret shows, devoted to a specific composer or lyricist. These shows put these songs into context while entertaining and educating audiences along the way."
The context which cabaret artists bring to their performance amazed the author; performers like "Julie Wilson, Andrea Marcovici, Barbara Cook, K.T. Sullivan, Karen Mason, Joan Curto, Justin Hayford, and Philip Officers, among many others," he recounts.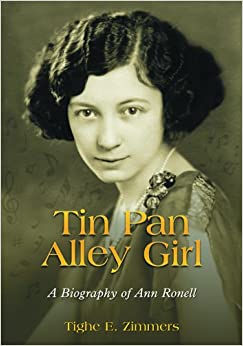 There was a connection between Dr. Zimmers' collecting and his first book. A dealer offered him some memorabilia previously owned by composer/lyricist Anne Ronell, including some autographed correspondence from Lotte Lenya. He made the purchase, and 26 boxes of papers were delivered to his home. This acquisition, plus the similar collection in the NYC Public library, enabled him to write Tin Pan Alley Girl published in 2009. Ann Ronell is mostly remembered for her jazz standard "Willow Weep for Me" as well as the Disney song "Who's Afraid of the Big Bad Wolf." She also had a short-lived musical Count Me In on Broadway in 1942 and stood out as one of a very few female songwriters who wrote both lyrics and music.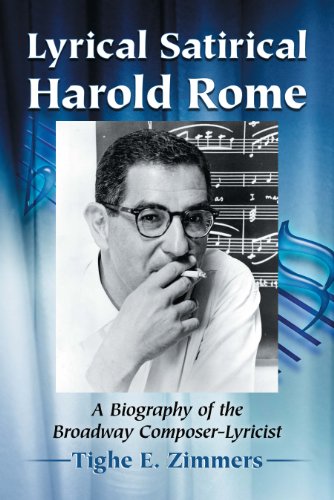 Harold Rome, the subject of Zimmers' second biography, enjoyed a more stellar career. Composer/lyricist for the smash hit revues Pins and Needles and Call Me Mister, he also wrote successful book shows, Wish You Were Here, Fanny and Destry Rides Again. Zimmer captures Rome's struggles and triumphs in Lyrical, Satirical Harold Rome published in 2014.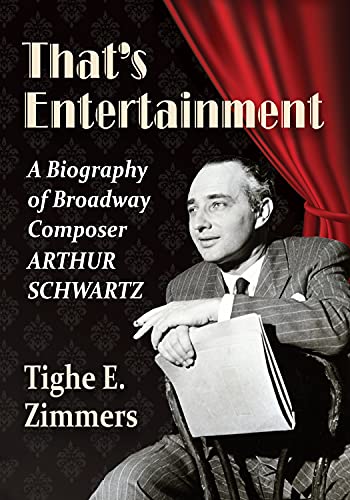 In 2021, Zimmers' That's Entertainment: A Biography of Broadway Composer Arthur Schwartz came out. Schwartz proved to be a fascinating subject whose life story is written with scrupulous scholarship. Composer Schwartz famously teamed with lyricist Howard Dietz. Together they produced such standards as "Dancing in the Dark," "Alone Together," and "That's Entertainment." Schwartz also collaborated with Dorothy Fields, Johnny Mercer, Ira Gershwin and many others writing songs for film as well as stage.
Known as the masters of the intimate revue, Dietz and Schwartz are of particular interest to cabaret performers because unlike book shows, revues demand that songs be self-contained creations standing on their own, often making them more dynamic when excerpted.
Dr. Zimmer is presently at work on the life and career of Burton Lane, composer of Finian's Rainbow (with Yip Harburg) and On a Clear Day You Can See Forever (with Alan J. Lerner).
Truly, this cabaret fan, who happens to be a semi-retired medical doctor, and an accomplished biographer, is someone our cabaret community should be grateful to know.
by Dan Johnson