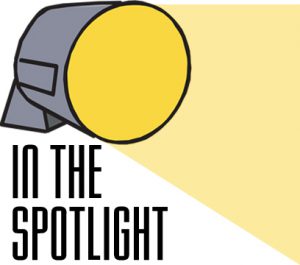 This year's Gold Coast recipient is Tecora Rogers. Much has been written about Tecora. She was a Chicago-born-and-based singer, and was also internationally known, who transcended musical boundaries. She was "at home" when she sang, whether it was gospel, spirituals, jazz, blues, funk, pop, or R & B. In other words, she could sing anything. Reading about Tecora is impressive. She started singing at the age of six. She began, as I did, singing in the church. She toured the United States, Switzerland, France, Italy, Spain, Belgium, Germany, and Asia. She recorded CDs. She hosted The Tecora Rogers Show on TV. She had her own radio program. She was part of The Great Black Music Project. She was one of Chicago's Eleven Jazzy Divas. She had a gospel group called Tecora Rogers and the Chicago Spirituals. She wrote. She directed. She produced.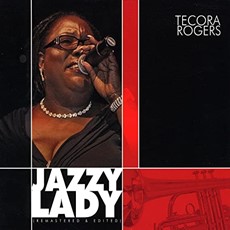 I only knew her as Tecora Rogers, my friend. A friend who I first heard sing at a Chicago Cabaret Professionals event, and I was blown away. What impressed me the most was her spirit. She had an infectious smile and an engaging sense of humor that reached out to an audience like no other performer I had seen. I knew as I was developing my producing company Daryl Nitz Entertainment, that Tecora Rogers knew how to entertain, and when I could, I would love her to be a part of any show I created. We
worked on seven shows together, and she asked me to be a part of two of her programs. Making music with Tecora was always a joy.
One afternoon in December, Tecora, Greta Pope, George Howe and I were giving a holiday program at the Promontory. We had a ball, taking funny selfie pictures in the bathroom, telling amusing stories about life, and singing our songs.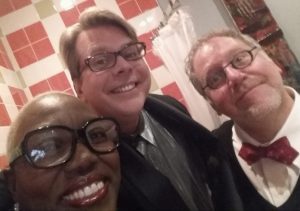 In the middle of the show Tecora changed up the program and sang the most unforgettable soul-stirring, heart-wrenching version of Andre Crouch's "My Tribute." It was mesmerizing. It was so honest and raw, that I was overwhelmed with emotion. When Tecora came backstage, we learned that her sister had died. Tecora wanted to sing something to honor her.
Tecora's legacy is impressive. She was born on May 1, 1955 and died September 7, 2019. I only knew a very small part of Tecora's life so I asked a few of her Jazzy Diva friends and others to provide me with some words on Tecora.
From Pam Morris-Walton, WVON Radio Host
Dr. Tecora Rogers was a very special Lady! A friend. Kind, loving, caring and a gifted lady. Tecora had substance, dedication to her husband, Neal, her family, her music, her studies. A voice that gave you joy and smiles every time she shared a musical selection.
From Felena Bunn
Tecora Rogers was a beautiful soul. She was a joy to spend time with and to work with. I admired her musical talent both as a composer and performer, her love of African American people through her studies, and sheer passion for life. Whether we were performing in Italy, Russia, or at a small church on the southside of Chicago, she strived to touch the soul of all who listened. Her presence in the Chicago music community is missed.
From Joan Collaso
When I think about my friend Tecora Rogers, I think of a beautiful, chocolate, queenly sister-friend, with one of the most infectious smiles around, and someone very dear to my heart. Her presence was royal and important, but her demeanor was gentle, friendly and sweet. Her singing voice was beyond compare, because although I know many gifted singers that I admire, none sound exactly like Tecora. Because of that, she was one of the first Divas I called eleven years ago when I produced my very first Eleven Jazzy Divas concert. Through our many phone conversations, rehearsal with the other ladies (Tecora was usually first to arrive), and various experiences as sister-friends and singer-colleagues, we became very close. I still love her. She was a confidant to me, and I hope I was that to her. Her absence from this life is a large void, but because of her faith in God I am not worried about her. She's safe.
From Frieda Lee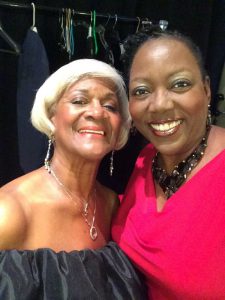 Although I had spent many years in my vocation as an educator in the Chicago school system, and my avocation performing in the mainstream jazz genre, I had not met Tecora Rogers until I was asked to be part of Joan Collaso's Jazzy Divas. I was greeted by Tecora's infectious smile, warm engaging manner, dynamic voice and memorable song, "You Take Me Away." As we performed together in many venues, I heard a voice that was capable of handling all genres: Rhythm and Blues, Pop, Jazz, and Gospel, as if the voice was made specifically for that genre. When I heard that she was studying for postgraduate degrees while also pursuing her singing career, I was impressed by her tireless effort to become more knowledgeable in areas outside of music. During Tecora's last year at Depaul University, I became friends with one of her professors, Dr. Enora Brown. Dr. Brown and I attended the same high school; when I invited her to a concert she stated that she also was going to see Tecora, her student. We shared conversations about Tecora's outstanding academic ability as well as her vocal prowess. When Tecora told me she had attended Lucy Flowers High School, I kept thinking that she would have been my student because I was teaching at the branch of her school when she was in attendance. Tecora Rogers' talent was lauded by all who heard her. She was truly an unsung Chicago treasure that so many others should have known about for she would have really "taken you away".
From Margaret Murphy Webb
I met Tecora at a jazz jam session. Her smile was so welcoming, I sat at her table and soon found out that she was home from singing in Russia and wanted to find work in Chicago. Well, the first note from that incredible voice let me know that she would be singing all over the Windy City with no problem. That was over 20 years ago.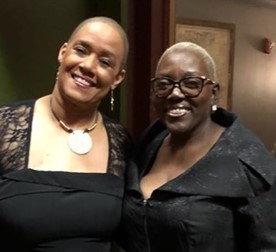 Tecora became a part of Chicago jazz and gospel history. One-of-a-kind chops, always wanting to do her best in a room of 10 or 10,000 and most of all an ambassador for the black folks that she loved so much. And Tecora loved hard. Her friends, family and most of all her husband Neal can attest to that.
I miss my friend. She fought her illness silently and heroically, but now is the time to rest. When I see her again, I will ask her to sing "I Won't Complain" the way only she can sing it.
Part of Tecora's personality was her intelligence. She was a scholar of African-American music, she was attending DePaul to get a Master's in Education. She died while working on that degree and it was awarded posthumously. DePaul's award made me think to ask Chicago Cabaret Professionals to honor Tecora. I am grateful that they agreed. I am honored to be able to write this article and share a little about Tecora Roger's life with CCP's members, fans, and friends. I am blessed that for 12 years, Tecora Rogers was a part of my life, and I could call her my friend. The heavenly choir keeps getting larger and larger as the year goes on, and I know Tecora is right there leading the ensemble in song with a smile on her face and joy in her heart.
−by Daryl Nitz