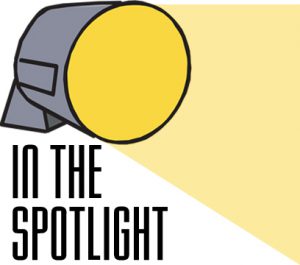 It was Dec. 10, 2022, and we were following our new discovery, Artist Lounge Live, for an evening of holiday entertainment in Elgin, IL. We arrived safely at the campus of Elgin Community College on a rainy night to find EEC Arts Center, the performing arts facility shared with the visual arts department, where Senior Director of Performing Arts, Tommy Hensel, had just been honored by Chicago Cabaret Professionals with our Presenter Award. After our drive to the outer suburbs, we found the handicapped accessible facility easy to negotiate, warm and inviting. At curtain time Tommy Hensel was the first onstage to welcome his audience and subscribers and shortly he introduced "his good friend" Michael Ingersoll of Artist Lounge Live. Mr. Ingersoll, a young-ish musical entrepreneur, spoke about his organization's new offering Someday at Christmas, John Mark McGaha sings Stevie Wonder which was making its debut tour around Chicagoland. What followed was another state-of-the-art cabaret concert, a delightful entertainment.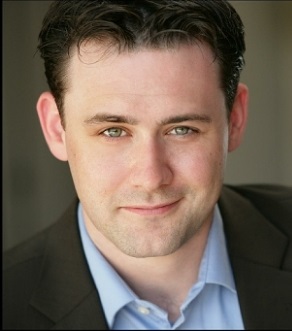 Michel Ingersoll, Executive Director of Artist Lounge Live
Our purpose for attending was three-fold. Earlier in the autumn, we had traveled to Milwaukee to check out the Stackner Cabaret Theater, a state-of-the-art cabaret room at Milwaukee Rep. At that time, the Rep was presenting Unforgettable: John Mark McGaha Sings Nat King Cole. Both my partner and I are devoted to the legendary artistry of Nat King Cole and at the Stackner performance we were not disappointed. Mr. McGaha was excellent, and certainly worth following, but the production stood out for its doing (almost) everything right: the concept, the writing, the musical direction and performance (deeply personalized) were all great, a truly satisfying evening of cabaret. And it was gratifying to see work where the producers really seemed to understand what cabaret can do. With a few minor gripes, which amounted to matters of taste, we were so impressed that the producers of this excellent cabaret show became the big discovery of the evening. Now, I had certainly heard of the work this regional production team has been doing. It's hard to miss the promotional materials and good reviews. But this was my first personal encounter with the work of Artist Lounge Live.
The third purpose for our trip to Elgin, was to support Tommy Hensel. His advocacy of cabaret during his acceptance speech at our recent Gala was very impressive (see sidebar below). So, with all of this "doing the right thing" (artists of excellence doing great cabaret where the management knows how valuable our art form can be) we simply had to be there!
Introducing Artist Lounge Live
"Multitalented performers Michael Ingersoll and wife Angela Ingersoll have been creating one-person shows about musical legends for other singers through their company Artists Lounge Live since 2015," our friend Myrna Petlicki wrote in the Chicago Tribune.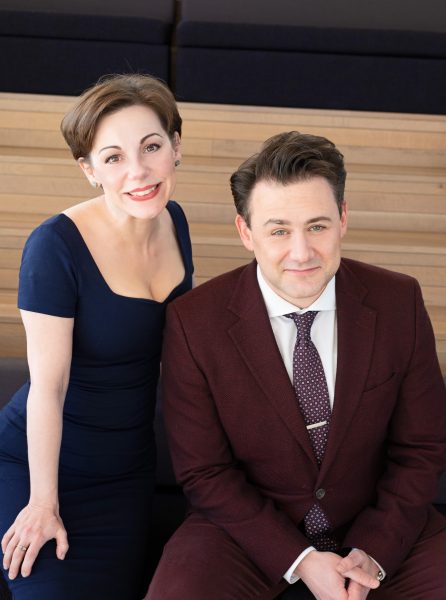 Privately Myrna, who has been following these producers, told us that the team works together but her impression is that Michael (Executive Director) specializes in the producing side and Angela (Artistic Director) on the writing/directing side. And the writing pertains not only to scripting the shows but also writing their promotional material and their impressive website.
Both principals in the Chicago-based production company have significant professional backgrounds.  According to their website:
"All-around entertainer and producer Michael Ingersoll starred as Nick Massi of the Four Seasons in Jersey Boys, originating the Broadway tour's San Francisco, Los Angeles, and Chicago casts in a tenure that lasted over 1300 performances. He also created retro-rock group Under the Streetlamp, starring in several PBS specials and touring internationally. Other television appearances include The Oprah Winfrey Show and Primetime Emmy Awards. Emmy Award-nominated actress, singer, and writer Angela Ingersoll tours her PBS special Get Happy: Angela Ingersoll Sings Judy Garland. She won acclaim starring as Judy Garland in End of the Rainbow, receiving Chicago's Jeff Award and Los Angeles Times Woman of the Year in Theatre. She also appeared in a recurring role on Chicago PD (NBC)."
Although some of their headliners and collaborators are nationally known, we are heartened to see how useful the producers' deep association with Chicago regional theater is enriching their offerings. One example is their collaboration with Heidi Kettenring, known as one of Chicago's favorite leading ladies. Her Artist Lounge association with tributes to Karen Carpenter has been successful nationally and well-loved with repeat performances here. Kettenring was a guest speaker at a Chicago Cabaret Professionals event in 2019 talking about her cabaret show and national tours.
Like many of the Artist Lounge offerings, We've Only Just Begun: Heidi Kettenring Sings Karen Carpenter, has been leveraged into a successful seasonal offering that debuted in 2019: Merry Christmas Darling: Heidi Kettenring Sings Karen Carpenter, which appeared here at Chicago's Venus Cabaret recently in November, 2022.
Serving cabaret series at theatres nationally, some of Artist Lounge regional partners include (as well as Tommy Hensel's previously mentioned EEC series in Elgin) Metropolis, in Arlington Heights; Marriott Theater, Lincolnshire; Northshore Center for the Performing Arts, Skokie; among others. If what has been seen so far bears out, you cannot go wrong taking in a cabaret show produced by Artist Lounge Live and offered by many local venues.
Here are some of the Artist Lounge Live holiday shows with samples of their songs that were on offer here this season: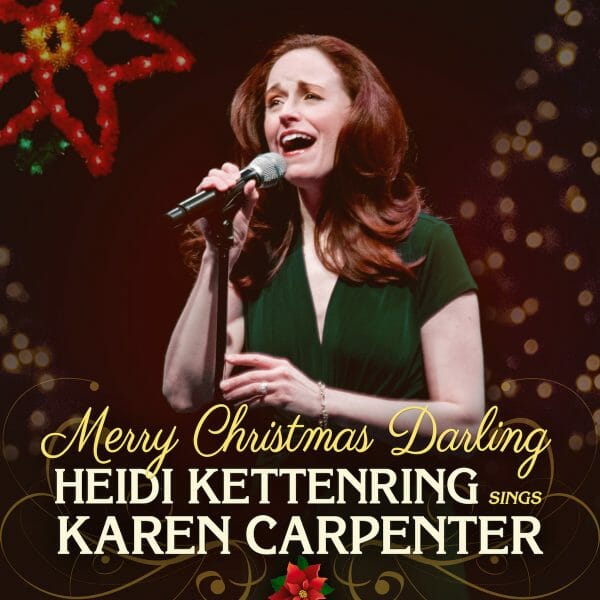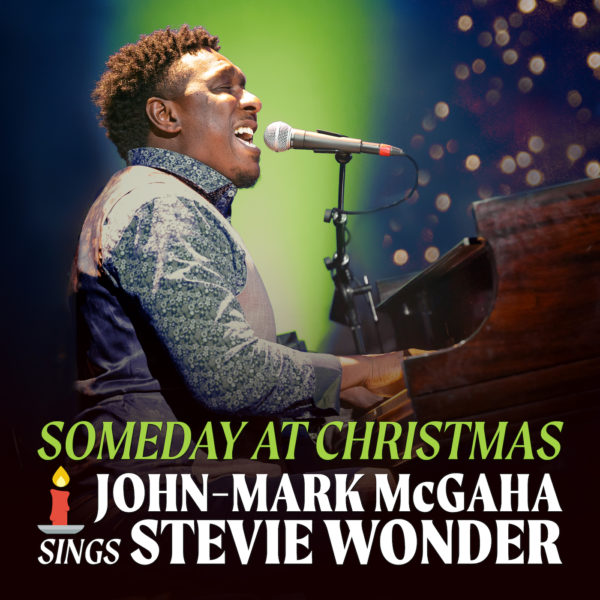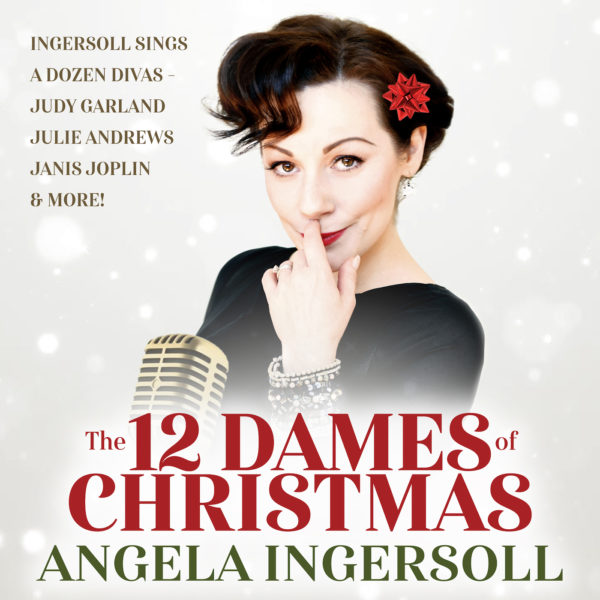 by Daniel Johnson
Acceptance Speech, Tommy Hensel, Presenter Award Honoree Gala 2022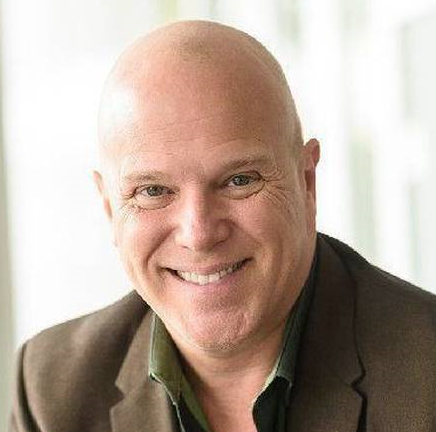 Tommy Hensel, Chicago Cabaret Professionals
Presenter honoree for 2022 Gala
Before I moved here to Chicago region in January of 2008, I had been running a theatre in New Hampshire and I was also on the board of directors of the Boston Association of Cabaret Artists. So, I already had a love for cabaret, primarily as a performer, but had also produced a cabaret festival in Ogunquit, Maine for many years. When I came here one of my first things was to join CCP and it was probably one of the best decisions I ever made. Not only did CCP introduce me to a lot of amazing performers like Beckie Menzie but so many of you on stage and in the audience have become close personal friends over the last fifteen years that I have lived here.
I came here to Moraine Valley Community College to be a presenter for their performing arts series, and I realized after a couple of years that cabaret clubs and venues were closing all over Chicago and I thought, you know I have theaters, a series, a staff, a budget, so let's do this: why not bring cabaret out to the suburbs to participate in our series. Because everyone who has performed in the eleven-years we had cabaret at Moraine Valley had the power, the presence, and the talent to not only fill a 600-seat venue but also had the ability to bring the audience to an intimate relationship with their performance. That small, intimate, one-to-one, connection that is shared with an audience is what is special about cabaret. And that is what I wanted to share with our audiences.
Now, I left that job in February to move to Elgin Community College. But, I tell you, I will create another cabaret series at Elgin. Because I think that this art form is really special, unlike any other performing art form and because we as presenters and cabaret artists and followers have the ability to really make a difference by teaching people about the unique power of storytelling and music in an intimate environment that is at the heart of cabaret. And I say to you who are patrons of theaters that don't have a cabaret series, be a nudge, be annoying. Talk to the producers of the theatres you support about your love of cabaret. Because, if we don't promote the art form, it could go away if we don't keep pushing it forward.
So, thank you. When Anne Burnell told me you were presenting me with this award, I was completely surprised. I had no idea this was in the works, and I am deeply honored. So, thank you for the honor and for supporting this amazing art form of cabaret.
–Tommy Hensel