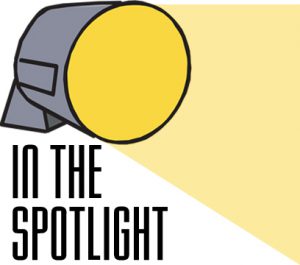 Acts Of Kindness Cabaret is an organization you should know. Not only is it working hard to grow the cabaret audience at large, but it also is increasing CCP's fan list (and, thus, yours as well), providing performance opportunities for Chicago cabaret artists, and raising hundreds of thousands of dollars for charity in the process.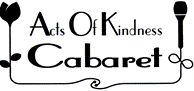 Acts Of Kindness Cabaret is a non-profit organization whose mission is to:
Provide cabaret performances, largely free of charge, as fundraising vehicles for needful not-for-profit organizations in our communities;
Increase awareness, understanding, and enjoyment of cabaret; and
Present our use-what-we-have-to-do-what-we-can approach as inspiration for others to do the same
Founded in 2002 by director, Hilary Feldman, AOK Cabaret started out as a side endeavor. However, it soon became clear that there was real potential to do something more. So, in 2005, AOK Cabaret became a full-time organization.
Says Feldman, "I started AOK, because I want to help organizations doing good work, but I can't afford to write checks. What I can offer are my skills and talents as a performer, my organizational skills, and my time. This way, I can help needful organizations continue doing what they do best by doing what I do best.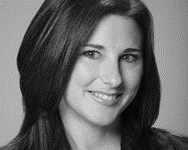 "I had to put my solo career on hold for a time, while I got Acts Of Kindness Cabaret on its feet, but it was worth it! Through our art, we've helped a wide variety of charities throughout Chicagoland – Youth Organizations, Homeless Shelters, Refugee Placement Groups, Music Schools… the list goes on. I'm really proud of what we're doing.
"Plus, it's given me, and other performers, exposure to thousands of people who would never have seen us otherwise, who never even had cabaret on their radar before. My fan base has increased tremendously. That's not why I did it, but it's a really nice benefit for those who have given so much to AOKC and its beneficiaries."
The concept is both unique and simple. AOKC offers up both 1- and 2-hour versions of performer-developed shows to needful charitable organizations as fundraising events. Hilary and the Board work together with each beneficiary to find a venue and to promote their event, primarily to their supporters, most of whom have not seen cabaret before. The benefiting organizations sell the tickets and, less reimbursing AOK Cabaret its modest expenses, they keep all the proceeds.
AOK provides a top-notch show, sound, lighting, and staff. The beneficiary provides a venue and a captive audience. "By bringing cabaret into the community at large, we introduce new people to our little-known, little-understood, wonderful art form; we introduce cabaret artists and fans to needful organizations in their communities; and we help raise a lot of money. Perhaps most importantly, audiences see us doing what we can with what we have, and they are often inspired to do the same. It is truly remarkable."
For more information, please visit www.aokcabaret.org. If you are interested in performing, or otherwise volunteering, with Acts Of Kindness Cabaret, please send an e-mail to info@aokcabaret.org.
[2021 Update: Acts Of Kindness Cabaret is still going strong and has added educational outreach to their program offerings.]