Behind our mission is a conviction that, regardless of what else is happening in challenging times, our culture and the art of cabaret matter. Cabaret is a significant part of the music and performing arts scene in Chicago. So, when we reflect on the return to live production post-pandemic, we are talking about a significant effort and a big deal!
The Board decided in the Spring of 2022 after two successes with live Musical Mondays, to return to a live annual fund-raising Gala in October. Auditions were announced and planning commenced. We are now in the lead-up to the first live, in person, Gala since 2019 becoming a reality.
We are grateful and supportive of the effort and preparing to celebrate the Gala. Three cheers for the leadership of the Production Committee Anne Burnell (second term President) and Patricia Salinski (Vice-President) of our Board of Directors and the Production Committee for all they are doing.
Production Committee members (everyone a mover and shaker) are: Marty Balogh, Anne Burnell, Wydetta Carter, Cynthia Clarey, Charles Kouri, Laura Freeman, Carla Gordon, Kyle Hustedt, Beckie Menzie, Patricia Salinski. Production is joined by the rest of our Board and their committees to produce our event. Go team!
If you haven't heard, following is the press release of what is planned. Tickets are still available!
Chicago Cabaret Professionals will hold their 2022 Gala in-person at Epiphany Center for the Arts on Monday, October 17.
The event will feature performances by 20 cabaret artists along with the presentation of the 2022 Chicago Cabaret Professionals Awards, and a raffle. The Gala is open to the public and tickets range from $40 for General Admission to $75 for VIP Cabaret Tables.
"The evening will feature a phenomenal lineup of local and national performers singing the Great American Songbook, jazz, blues, pop, and more!," says Anne Pringle Burnell, president of Chicago Cabaret Professionals. "We're also very excited to be hosting the event in the glorious Epiphany Hall at Epiphany Center for the Arts, one of the new performance spaces in the heart of Chicago."
Award-winners being recognized at the Gala
Seven awards will be presented at the Gala, including the Chicago Cabaret Professionals National Award to Jeff Harnar, a performer and director who has won multiple Broadway World, MAC, and Bistro Awards.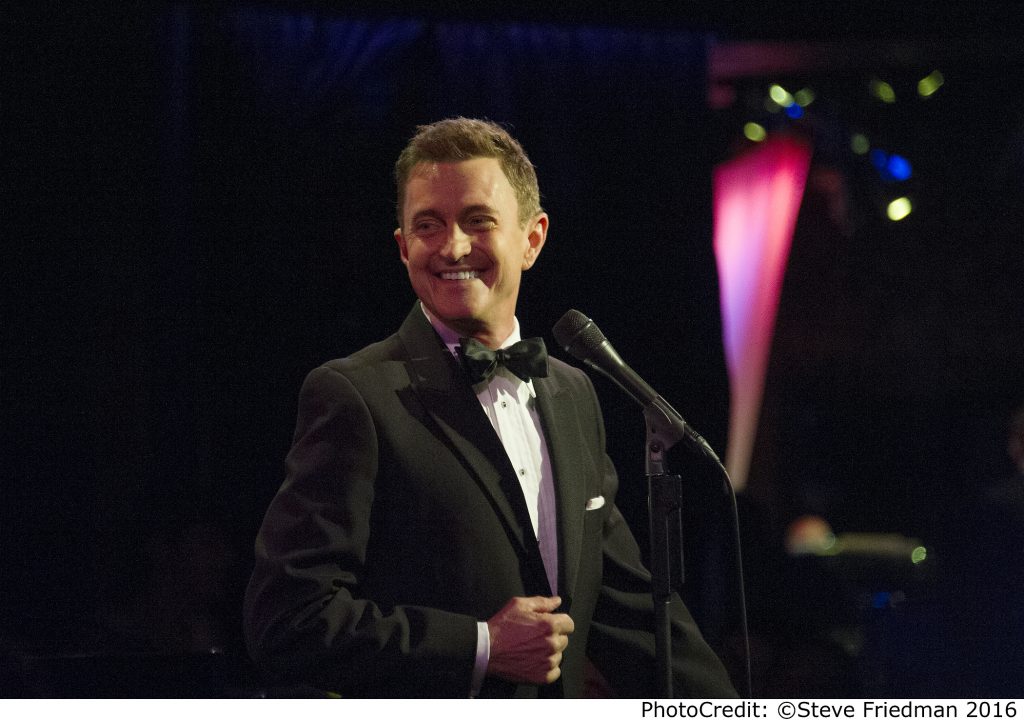 Harnar has had three of his concerts broadcast on PBS and has performed at Carnegie Hall in both the Cole Porter and Noel Coward Centennial galas. He has directed critically acclaimed solo shows for Tovah Feldshuh and Rita Gardner, and he was Artistic Director/Host for three seasons of "The American Songbook in London." Also, Harnar has been Co-Host and Artistic Director for nine concerts of The Mabel Mercer Foundation's annual Cabaret Convention.
Laura Freeman will be the Gold Coast Honoree. She is an Equity actress and has toured the US and Europe extensively in such productions as Into the Woods as the Witch, and Joseph and the Amazing Technicolor Dreamcoat as the Narrator. As a cabaret performer, Freeman has created tributes to Doris Day, Julie Andrews, and the USO performers of WW2, along with salutes to Broadway and Hollywood. Laura recently directed Musical Mondays Pop Goes the Cabaret and is also among the Presidents Emriti of Chicago Cabaret Professionals.
Charles Troy will be receiving the Chicago Cabaret Lifetime Achievement Award. He is a popular speaker and presenter and is an acclaimed musical theatre historian and graphic designer. Since 2006 he has created and presented over 50 multi-media shows on theater history to countless local and national audiences. The shows combine rare photos, original graphics, edited audio tracks and video clips, live performances, and a scripted narrative. His work has also been published in The Sondheim Review. A frequent contributor to Chicago Cabaret Magazine, Charles was also a previous editor of our Quarter Note newsletter.
Cynthia Clarey will be receiving the Chicago Cabaret Advocacy Award for her show "Bridge Over Muddied Waters," drawing on her personal experience of growing up in the South in the 1950s and her knowledge of the joyful power of music. Her performance was widely praised for inspiring discussion about the disharmony prevalent in America today with humor, hope, and heart. In her long career Clarey has appeared in major roles in the important opera houses and concert halls of Europe, including her brilliant portrayals of Carmen and other opera heroines.
Wydetta Carter will be receiving the Chicago Cabaret Service Award, for hosting Cabaret Beat, an online interview series with cabaret artists, and for her contributions as a member of the Chicago Cabaret Professionals Production Committee. She recently hosted and co-directed our highly successful Musical Mondays Pop Goes the Cabaret. Carter is an accomplished stage actor and performer, and her credits include Porgy and Bess, Menopause the Musical, and Unspeakable. She serves as First Vice President of Actors' Equity Association, the first Black officer to serve the union in over 40 years, and the highest-ranking Black woman in the history of Equity.
Tommy Hensel will be receiving the Chicago Cabaret Presenter Award. Hensel is Senior Director of Performing Arts at Elgin Community College Arts Center. He has more than 30 years of working professionally as a director, actor, and arts presenter.
LaShera Moore is the 2022 Chicago Cabaret Emerging Artist, and winner of the Denise Tomasello Scholarship Award. She is a graduate from Columbia College, and an accomplished singer, lyricist, and actress. She has performed in a variety of venues and in a range of musical styles: Country, Gospel, Pop, Rock, Jazz, and R&B soul.
The Gala Program and Performances
Howard Pfeifer Music Director
The Gala will begin with a Cocktail Show at 6:15PM featuring eight accomplished performers: Boomer Babes (Pam Peterson and Jan Slavin), Jay Cook, David Edelfelt, Russ Goeltenbodt, David Meulemans, Patricia Salinski, and Christine Steyer, Howard Pfeifer is the Music Director.
Following the Cocktail Show will be a two-act program along with the presentation of the 2022 Chicago Cabaret Professionals awards, recognizing artistic achievements and community leadership.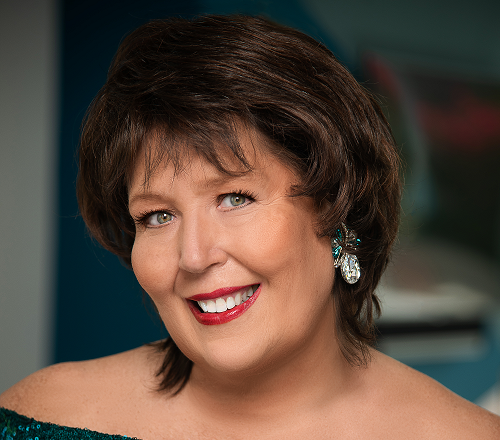 Beckie Menzie Music Supervisor
The performers will be: Anne Burnell, Mark Burnell, Cynthia Clarey, Joan Curto, Feathered Beaus (Olin Eargle, Kyle Russell, Kyle Hustedt, Justin Harner), Hilary Feldman, Laura Freeman, Carla Gordon, Jeff Harnar, Lynne Jordan, Beckie Menzie, Tom Michael, Paul Montondo, LaShera Moore, Daryl Nitz, Marianne Murphy Orland, Denise Tomasello, and Carolyn Wehner. Beckie Menzie is the Music Supervisor.
Ticket prices range from $40 for General Admission to $75 per person for VIP Cabaret Tables. Valet parking will be $15. Appetizers and beverages will be available for purchase.
−by Daniel Johnson