The Songbook Academy is a summer intensive for high school-aged singers who have an interest in classic Broadway, jazz, and popular music, also referred to as the American Songbook. The forty students invited each summer from across the country can work with music industry pros, award-winning singers and performers for a life-changing week of professional training and performance opportunities in Carmel, Indiana at The Center for the Performing Arts, the headquarters of the American Songbook Foundation. The academy lived up to its description for Hinsdale South Junior, Sophia Yen, who was one of the lucky forty to get to spend a week immersed in the Songbook Academy.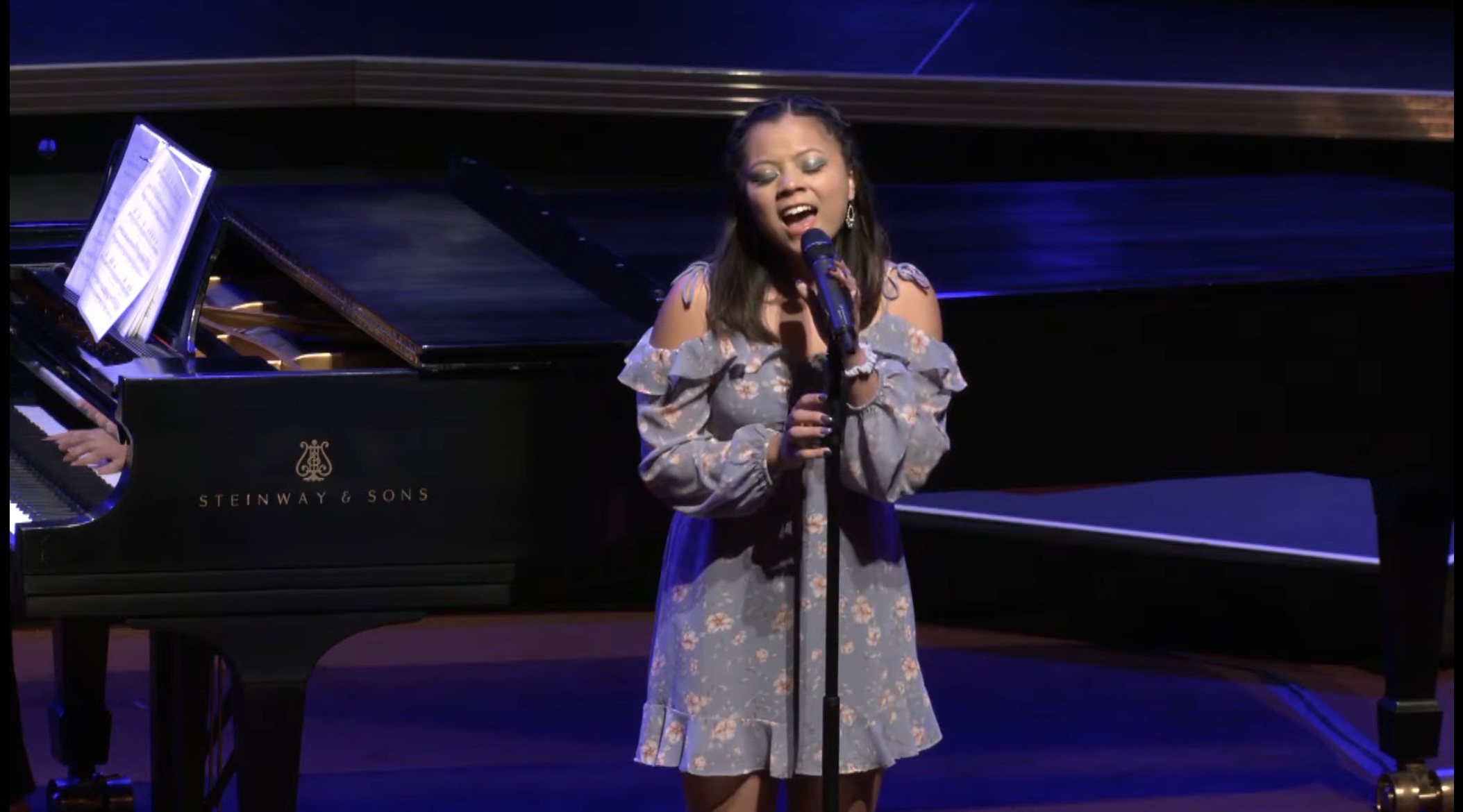 Sophia Yen
"It was so rewarding to watch everyone grow during the week. It was amazing to be in the same space with people just like me, who love music as much as I do." Yen got to participate in group rehearsals, one-on-one sessions with her assigned music director and was also selected to participate in a public master class with Songbook Academy founder/director Michael Feinstein and guest artist Nicole Henry. Yen says that at first, she was really intimidated to be on the stage of the Palladium for a public master class, along with nine other academy participants. "Once I stepped on the stage and sang, he (Feinstein) put me at ease and gave me such great advice – which helped me create my final performance. He made me feel like I was a colleague and not a student and was so welcoming to everyone."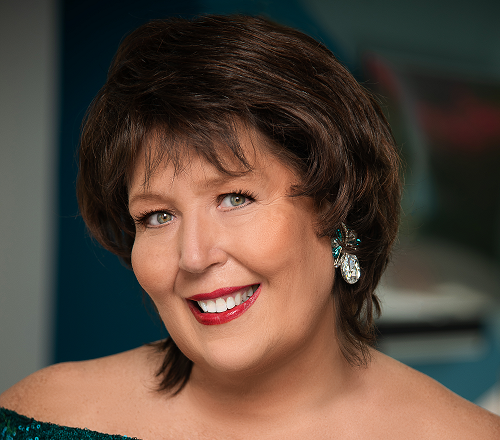 Beckie Menzie
Previously, the Songbook Academy Summer Intensive was also a competition, awarding top scholarships and performance opportunities to the winners. This year was the first year that the competition element was eliminated, and the first year back after the pandemic sent the intensive online in 2020. Chicago based singer/ pianist and music director Beckie Menzie, hailed by Chicago's WGN Radio as "indispensable to Chicago cabaret," serves as a music director for the Songbook Academy and says that she was thrilled to return to in-person coaching. "I was surprised at how well the virtual worked for those two years at Songbook. Without a doubt, when you can fix things in person, rely less on tracks and apply all of the amazing things that they are learning in the moment and move forward…that is the best." Menzie also says that the Songbook Academy team puts thousands of hours into keeping these songs alive. "Every year they work on making the program better and reaching more students. This program for me, is living proof that when you stay focused on what is important and how to give more; amazing things can happen."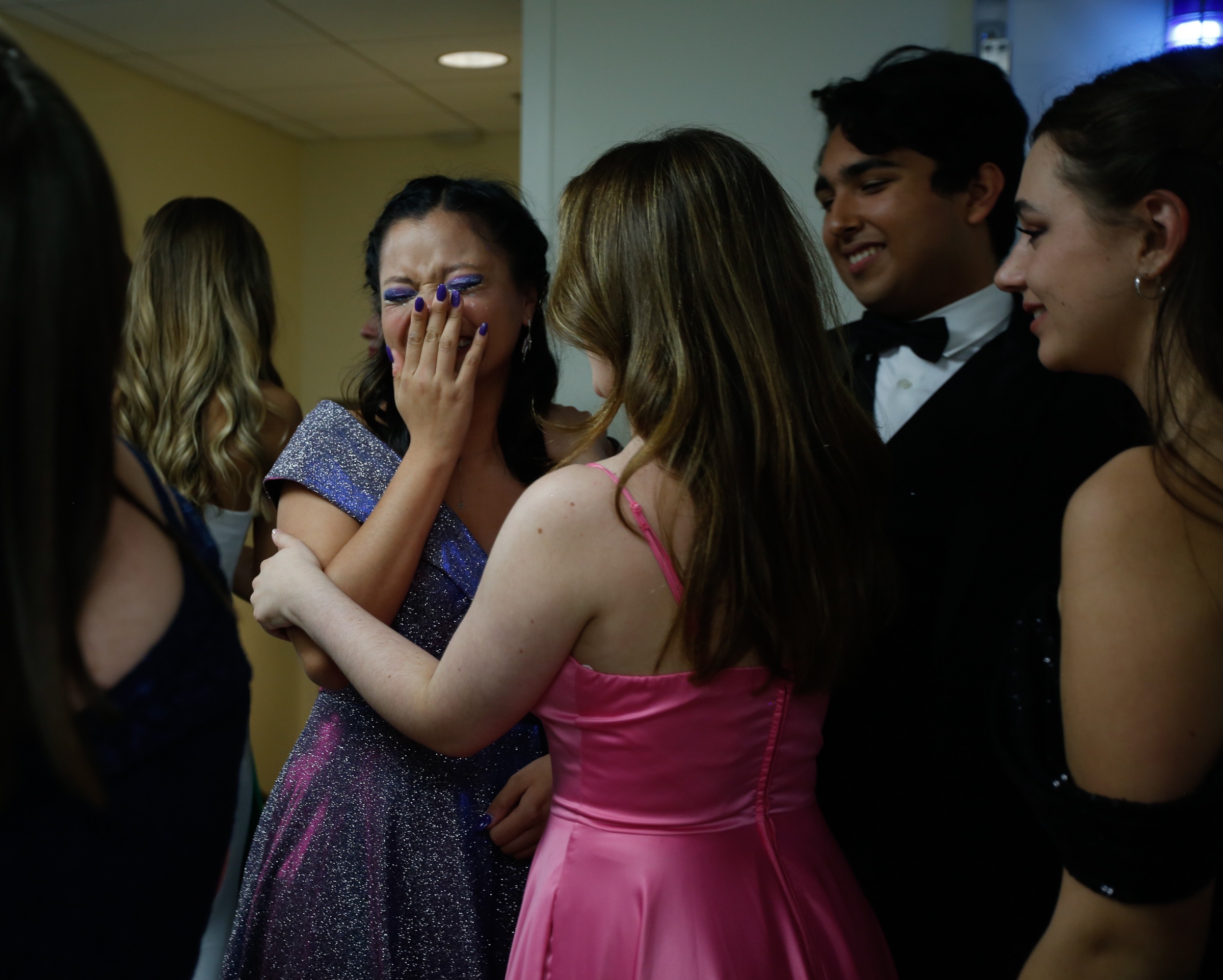 Both Menzie and Yen agree that the community built by the summer academy is stronger without the competitive aspect. Menzie says "Songbook has always been focused on the learning more than the competition, but by taking away that as the ultimate goal, it kept all forty students in a team perspective where they continued to learn right up through the very end." Yen says that she doesn't believe the friendships forged throughout the ten-day intensive would be nearly as strong if everyone had been focused on a competition. "I wouldn't have wanted to see anyone win or lose. Everyone won because they were allowed to just be themselves and focus on their own growth."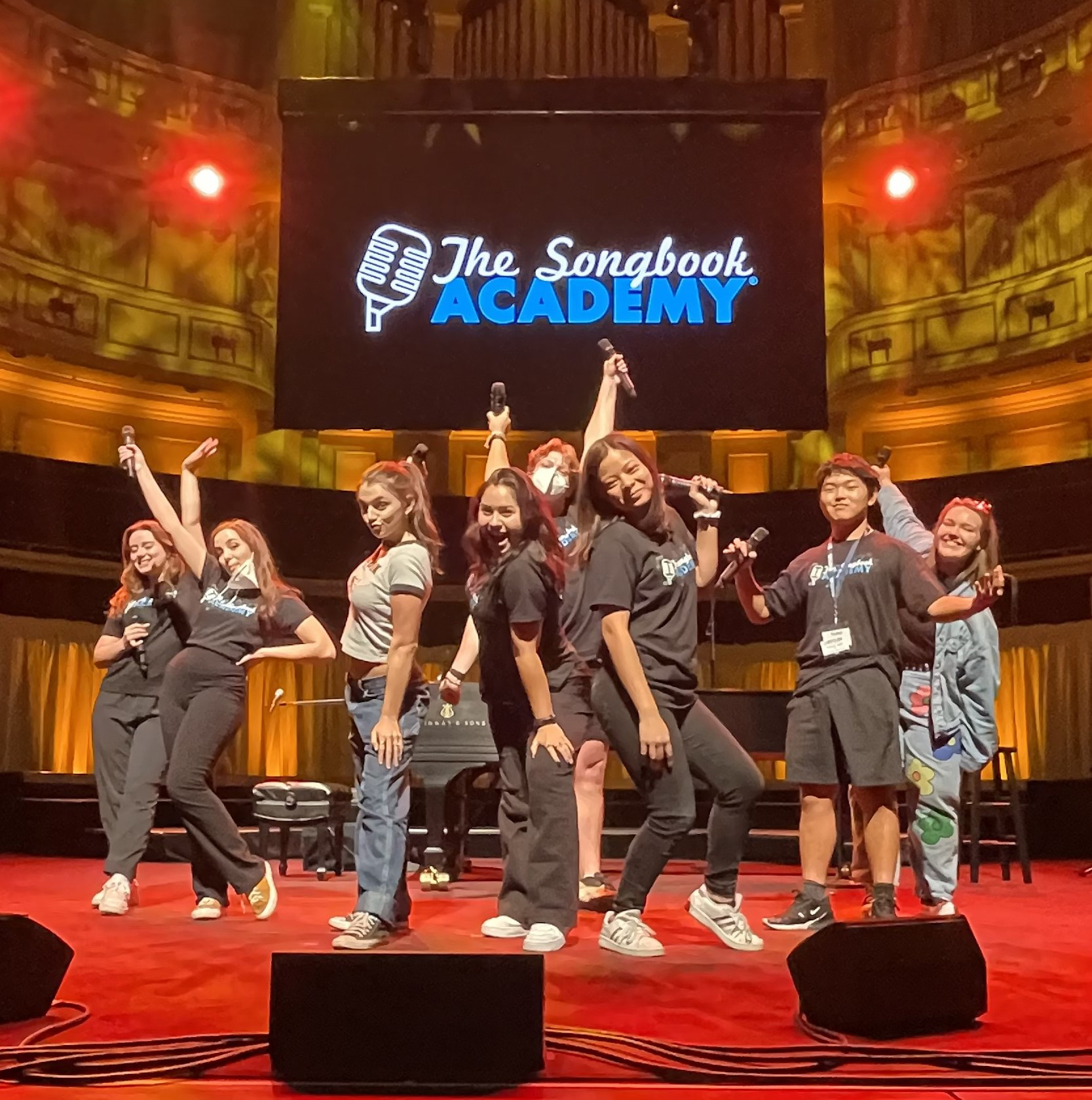 If students are interested in auditioning for the 2023 American Songbook Academy summer intensive, both Yen and Menzie offer some good suggestions on presenting yourself in the best light. In Menzie's online message to prospective students, she says that being unique is key. "The songs we're inviting you to sing are "standards" and YOU are what make them unique." Yen agrees but cautions auditioners not to steer too far away from the original tune. "The folks at the summer intensive are trying to preserve the music of the American Songbook. Be yourself but don't try to modernize it too much. Just be yourself…your interpretation of the song is gold."
The American Songbook Academy Summer Intensive typically opens applications in January with a mid-winter deadline for submissions. Potential applicants are encouraged to visit the academy website regularly to look for updates. Any high school age student is qualified to submit to the selection process.  There is a fee to enter, but all students receive professional feedback if they submit an entry. Yen says that the only "competitive" aspect of the process is the audition to get in and she recommends that people participate. "This event was life changing for me on so many levels and I made friends I will keep for a long time. I met people who love music just as much as I do…and are as talented as they are nice."
American Songbook Academy Photographs: courtesy of Wayne Images, Beckie Menzie photo courtesy of Beckie Menzie.
−by Ellen Winters Reynolds