It has been several years since Quarter Note included an article on PR (see September 2009 and March 2010 issues in the archives), so it's about time for a refresher. Last February, some of our members had the privilege of attending a PR workshop given by David Rosenberg (www.drpublicrelations.com). David generously agreed to allow the contents of that workshop to be published in Quarter Note. What follows is mostly information from David Rosenberg, with some additional information from Quarter Note editor, Hilary Ann Feldman.

Public Relations is an investment and a time commitment. Lay a foundation, build on it and be patient.
The Press Release
A press release is an announcement of an event, performance, or other newsworthy item that is issued to the press. While you should assume that no one will read beyond the headline and first paragraph, your press release should include the following key information: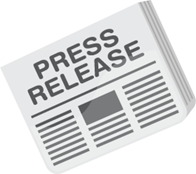 Press contact
Name of your show
Names of performer(s), musical director, director, and other key personnel
Dates and times
Venue name and address
Description of the show (keep it concise, conversational, and enticing)
Ticket prices
Ticket purchase information: website, phone number, etc. Include on-sale Check your hyperlinks. Make sure your website is current and that the ticketing system is active.
A bit about you, the artist, including a
The writing in your release should be conversational and engaging. Try to use attention-getting phrases (World Premiere, Chicago Premiere, Award-Winning, etc.). Avoid crowding the release with extraneous information. Remember, you have to get their attention in the headline and first paragraph.
Press Photos
If you invest any money in PR, invest in a good photographer! Photos can be used over time and across all platforms – marketing, social media, website, print, future marketing, etc. Attached to your release, you will want to send 3 – 4 photos with captions.
Choose photos that represent the primary theme of your show. Save 'pretty shots' for calendar listings, social media, etc. Horizontal shots are preferred over vertical, but try to include a mix. Photo size should be 6×4, 300 dpi, no larger than 1 megabyte. Avoid profiles, boring shots, very wide shots, and dark shots. Remember that photos may appear in black and white, even if you're sending them in color.
Pitching Your Story
First rule of thumb: There's no such thing as a small story! There are many ways you can make your story relevant but, in order to do that, you must personalize your pitches.
Ask yourself why your show is relevant right now. Does it celebrate the birthday or anniversary of an artist's birth or death? Does it relate to current events or the current state of the arts or the world or this community? What is unique about your show? Most importantly, why will this reporter's (or blogger's, or radio host's) audience want to know about it? You can get to know various local reporters et al by following them on social media. Find out what they want, what their audiences want, and then pitch accordingly.
You can also use local angles. For example, you'll want to pitch the Pioneer Press if you're doing a show in the north or west suburbs, The Daily Herald if you're performing in the northwest suburbs, the Southtown Star if you'll be in the south suburbs, and the NWI Times if you'll be appearing in northwest Indiana. Many local colleges and universities also have their own papers (note that editors and reporters change frequently).
There are also niche papers, like the Windy City Times, Chicago Jewish News, Irish American News, African-American publications, etc. If one of these markets might be especially interested in your show, you should pitch to the press that serves that market.
Keep e-mail subject lines short and to-the-point. Examples: Press Release, News for April/May Issues, Red Eye Feature, Time Out Chicago Review, etc.
Building & Maintaining a Press List
You certainly can do it yourself if you're willing to put in the time and energy. Create an Excel spreadsheet of various press outlets (including web reviewers and bloggers), the contact names, and the contact e-mail addresses, mailing addresses, and phone numbers (for follow-up calls). The real trick is not the initial assembly of the list; it's the maintenance. Turnover in press outlets can be quite frequent, and the maintenance of such a list can be daunting.
There is a local organization, Community Media Workshop (www.communitymediaworkshop.org), that has done all this work for you in the form of their media guide. This guide includes ALL local press outlets, subdivided into type (monthlies, dailies, weeklies, broadcast, online, by neighborhood, etc.). CMW continually updates this online resource, so you always have the most current information. The subscription fee is pricy but reasonable for what you get.
In addition, there are online services that will distribute your release to hundreds or thousands of media outlets (PRWebs.com, i-newswire.com, PRnewswire.com, marketersmedia.com). Most charge a fee, of course., and you'll want to research the best service for your needs. However, it can be a great way to get your release into lots of hands for relatively little time and money, as media professionals will use these services as sources.
PR Timeline
Keep in mind that the press will be much more interested in a run than a one-off performance.
Three months before the show:
Send a press release to monthlies and online media (listings only).
Send publicity image to monthlies and online
Pitch feature stories to
One month before the show:
Send press release to dailies, weeklies, broadcast, and online
Pitch feature stories to print and
Send event to print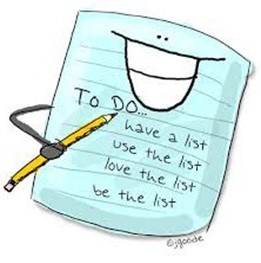 Three weeks before show:
If you're doing a run, send press invitation via e-mail. Be Most assignments aren't made until at least a week before opening.
Post event to online
One week before show:
Send production photos with photo
Send personalized follow-up to critics/editors.
Assemble press
Send an RSVP reminder (3-4 days before opening)
Post opening (if you're doing a run):
Follow up with invited press who did not attend
Boost publicity on social
Send second round of production
It's a nice idea to send thank-you notes to critics and other members of the press who attend your performance. It's all about building relationships. Always think about what's in it for the audiences you're trying to reach. Remember, PR and marketing should work in tandem. Use consistent language in press, marketing materials, website, and social media. You want to build yourself as a brand press members recognize.