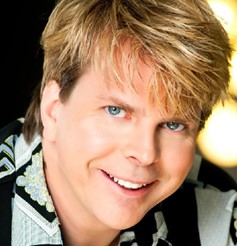 Anne Burnell (AB): Hello Daryl, we are excited to learn about a landmark in your personal life. After more than 30 years teaching in Chicago-area public schools you are about to retire. Now that your days are about to be free, your friends in cabaret wonder what this life altering accomplishment means for your life in Chicago cabaret!
Daryl Nitz (DN) Yes, I taught at Glenview for 25 years and at Wilmette and Chicago before that.
AB: Congratulations!
DN: And June 9 is my last day.
AB: First off, big changes are afoot at Davenports. As we previously reported, the club is on the market to be sold. The latest word we have from management is that they will be taking bookings three months in advance until the real estate deal finalizes. And then there is a clause in their agreement that the club will get a three-month cushion before any transition. Since you headline Saturday nights in the front room, what can you say at this point about your plans?
DN: What I know is that I've been given my schedule and my Saturday nights will be honored through the summer. Brand new things are happening, they are just now moving forward with a 25th-anniversary celebration in November. So new things are happening apparently through the end of the year. This is a developing situation, but it appears that Chicago Cabaret Professionals (CCP) will be able to hold our customary Merry Measures in early December at the club.
AB: Great news! This is an exclusive for Chicago Cabaret Magazine! We had begun to look for alternatives, but we would love to finish our production schedule for 2023 at Davenports.
Next subject. Readers should recall that you received the Gold Cost Award shortly after you concluded your term as President of Chicago Cabaret Professionals in 2013. Can you reflect on that? What did that experience mean to you?
DN: Well, when I see former board members smiling at my shows, I joke that they're so happy because they just got off the Board. These commitments are hard! As volunteers, getting work done by committee is very difficult and sometimes the workload is not evenly shared, as you know. So, at the time I was leaving we tried for a restructuring. I felt that we had put things in order so that the organization had a sound future. I stayed a little longer to accommodate the restructuring, and glad I did.
AB: We're still working off your structure, you know. You determined that not all the board members should leave at the same time, which is logical. That way a new group isn't starting from ground zero, changes happen in a staggered schedule which helps with continuity. And people can also move to a different seat on the board as well, if they get voted in. So, the bottom isn't falling out every time there is a transition in leadership.
DN: I was relieved and gratified that these changes helped the next leadership (Joan Curto and Laura Freeman) to move forward. As for the Award, it was a highlight of my performing career and marked a period where I was able to sing new material (for instance I was able to sing a song by Liz Manville which meant a lot to me) and I was able to tell my own story at that time in kind of mini-musical.
AB: It was a great validation for you just ten years ago.
DN: Of course, now the story is different.
AB: How so?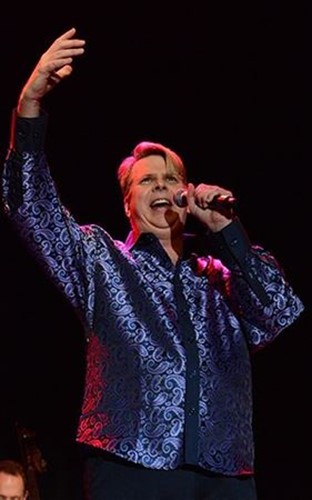 DN: Well for a period, I felt like I just needed to bring the funny, like my impressions of Billie Holiday doing Sinead O'Connor, or Louis Armstrong singing U2 or Sarah Vaughn doing Cindy Lauper. You know, the crazy stuff. It wasn't until my friend Denise Tomasello said you know you have this great voice and audiences may feel cheated if they don't get to hear more ballad singing. It doesn't all have to be funny. She said if I was only doing one ballad a set that my fans wanted to hear more. Now I'm singing things I would never have dreamed of performing.
AB: Like what?
DN: Well, for instance "Nature Boy" or "The Impossible Dream." These are songs I do that are getting requested. "Moon River" at Le Piano! Ester Hanna plays an amazing accompaniment that sounds like water flowing — singing it brings me such joy.
AB: I think that suggestion from Denise was very wise, and I've said things like that to you too. Of course, people love your impressions and your humor, but you should feel very comfortable just being yourself too.
DN: I do love unscripted live music in a club. Improv with the audience is so much a part of my work. You know Anne, it's spiritual. I'm no longer waiting for my loved ones to come see and hear me sing. My audience is like a family. I honestly feel that every time I get out and sing, my parents, mentors like Marna Martin and Pudgy Cardella, and others, friends who have passed away, are smiling down at me. Every time.
AB: I want to ask you about wearing your producer's hat. You've become a notable producer of cabaret and other variety shows for Daryl Nitz Entertainment. How did you come up with that and tell us some of your favorite experiences?
DN: Chicago Cabaret Professionals laid a lot of groundwork for me to be able to do that. There were so many ideas that I came up with like the country show with you and Mark, and a Kurt Weill show with James Cebastien — work with Buddy Charles and Judy Roberts and a show paying tribute to the old night clubs. There were so many ideas for fun shows we did for CCP.
The first thing I produced on my own was the Judy Garland at Carnegie show in 2004. I've done it about 5-6 times all over. It started at the Lakeshore Theater and then at Mayne Stage and a couple times at Skokie Theater and City Winery and a virtual one. It has really come around a lot.
When Johnny Rogers came back to town (from his World Tour) he asked me what we might do together and we thought of a series of about singers and their songs (Frank Sinatra, Billie Holiday, John Lennon), that was the kick that got me started in 2015, since then I've worked with other music directors on group tributes.
We were doing a Billie Holiday tribute with Freida Lee at Davenport's. Howard Reich came and wrote about it in the Trib with Freida's picture spread across the page! Reich wrote very kindly about me as a director and producer, and it validated what we were doing. It felt good to get recognized for doing something other than singing. We took several of those longer/larger cast tribute shows to Skokie and were well received.
And then the same approach worked at City Winery. I haven't produced my own shows in the back room at Davenport's (except for birthday celebrations) for a long time. Because the group shows were selling in larger venues. But, for my own solo work, I think keeping it small is much, much better. And now after Covid I think a 90-minute show is so much better. I'll be doing one show a month at Vincent's starting soon with more free time over the summer, I can see other people's shows (which was hard when I was teaching).
I really like working with a variety of accompanists. I have something different with Mark or Becky or Ester or Andrew or George. I don't think the chemistry is merely 50/50, it is something greater than that. Every creation is totally different and unique. It's fun like that, because the music is never getting old. Our job is to create a musical memory for those coming to see us. That's what we want.
AB: Some jazz clubs are hosting cabaret. For instance, Chad Willets at Le Piano is offering cabaret on Mondays etc. What's happening there?
DN: We contacted him back in 2019 trying to set up the first official Cabaret Week, and then that same year Chad came to our Gala honoring Lina Koutrakos (who he loved) and got smitten with what Lina did. Chad asked me to come in and talk about cabaret. We did, but he wanted me involved and I said I had all I could handle with my other bookings. I told him I didn't come to get a booking, but he said why don't you just try the room. I did and what's not to like about that room? He offered a gig for me to produce whatever I wanted, open ended. He wanted me to curate a cabaret night and make it whatever I wanted. Before Covid, George and I appeared there and had help from other MDs. After Covid, Esther Hanna and I both live in that neighborhood and were vaccinated to the max, so we performed a few nights trying to help bring live music back after post-pandemic. We've taken a little break, but we could come back over the summer.
AB: Well, Daryl, thank you for this interview. We wish you all the best at this turning point in your career. Chicago cabaret needs all the impresarios we can get, and you have certainly made your mark. CCP is very grateful for all you do.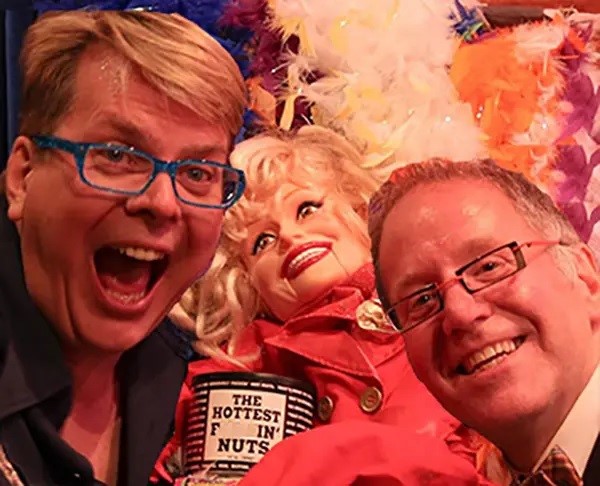 The Nitz/Howe Experience is in its 24th year at Davenports on Saturdays, George Howe will be going for his summer gig in Maine after Memorial Day but will be back in September. Daryl will have a couple weeks off in July for vacation, but he will also be performing with Ester Hanna and Andrew Blendermann between times.
-by Anne Burnell