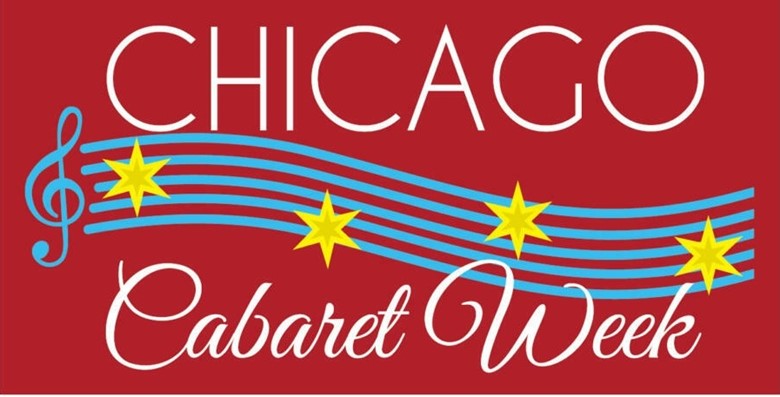 What is a producer? When asked what a producer for a live show does, the Berklee College of Music answered on its website: "Working towards the broad goal of putting on a successful event, concert, or festival, producers truly do it all." Producers book artists, delegate staff including directors, technicians and promoters, and in most cases coordinate with venues.  Importantly, they oversee funding and distribute payments.
Cabaret offers the opportunity for many artists to serve as their own producers, for which the do-it-yourself process has advantages—and disadvantages. Producing is so important a topic that all aspects will undoubtedly remain a subject of interest in these pages going forward. In this article, we report on the production process specific to Chicago Cabaret Week.
The producers of the second annual Chicago Cabaret Week were a consortium of organizations: Acts Of Kindness Cabaret led by Hilary Feldman, Working In Concert led by Claudia Hommel, and Chicago Cabaret Professionals led by Anne Burnell. Each of these organizations produce cabaret shows throughout the year. Indeed, most of the artists who participated in Cabaret Week are producers of their own solo or group shows.
Since the annual festival has its own production dynamics, here is what this year's coordinators say about how the event unfolded, how it was originally conceived, brought to life, and evaluated retrospectively.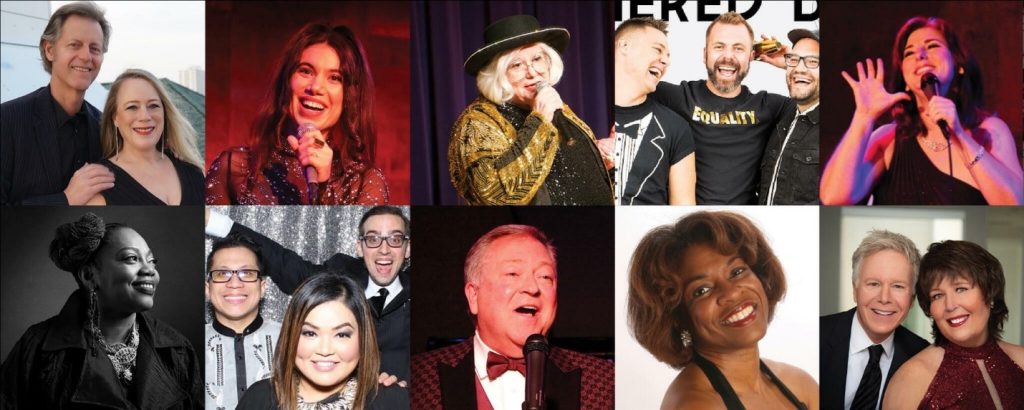 Some participants in the second annual Cabaret Week (l to r), Mark Burnell, Anne Burnell,  Lexa Maxa, Carla Gordon, Feathered Beaus, Hilary Feldman, Dee Alexander, Lou Ella Rose and SamaSama Project, Kevin Wood, Eva Logan, Tom Michael and Beckie Menzie.
Reflecting on how the project started, Anne Burnell said, "In early 2019, when Claudia approached Chicago Cabaret Professionals to launch a citywide cabaret week, we didn't know what it would look like, but the idea was fashioned after other Chicago events—Theater Week and Restaurant Week. I was vice-president at the time and was eager to collaborate with other organizations to flesh out the idea, especially after we gained the support of Choose Chicago, the tourism bureau. Two other cabaret organizations in town jumped in as co-coordinators: Acts Of Kindness Cabaret and Kyle Hustedt's The Cabaret Project."
The co-coordinators were asked to tell us how the groups worked together and how the work supported their organization's mission. Hilary Feldman responded, "All three organizations are focused on raising awareness about the art of cabaret to broader audiences, though we go about it in different ways. My organization, Acts Of Kindness Cabaret, provides professional cabaret performances to other Chicago-area nonprofits as fundraising events. In doing so, we not only leverage the art of cabaret to do some tangible good, we also put cabaret in front of audiences that may not even have it on their radar." She pointed out that Chicago Cabaret Professionals is a membership organization providing programs to established and budding cabaret artists while promoting our work to a larger public. Working In Concert touts the community-building aspect of bringing songs and stories face-to-face with a varied audience by facilitating the Chicago Paris Cabaret Connexion and Black Voices in Cabaret.
In talking to the three co-coordinators about the nuts-and-bolts process, we learned that six months out, a 'show menu' was created by inviting artists to submit ready-made shows for consideration. Venue managers are asked to select from the vetted list of shows, or to introduce their own artists to the show menu. Since a large purpose of the Week is to embrace a wide array of artists and to cover the town from South to North and beyond, venues that are not "cabaret rooms" per se are invited. That way, a community event center like the Quarry in South Shore, a theatre like Skokie Theatre, a school like DePaul School of Music, or even a church or synagogue like Congregation Bene Shalom can get involved. We ask each venue to feature one show for the Week and to pick a date that avoids having two shows in the same vicinity at the same time. This year Cabaret Week featured 13 shows in 13 venues across 10 days. When the Tuesday night show sold out early, the coordinators were able to add one more venue to the mix.
This year's show menu had more than 40 offerings, so clearly not every show gets picked up, but the intention is that the show menu become a base from which venues can expand their offerings throughout the year.
While financial arrangements and contracts for each show are handled directly between the artists and the venues, the coordinators are responsible for promoting the Week as a whole (with significant marketing support from Choose Chicago). The coordinators encourage all the players to see themselves as part of a bigger project, and to promote not only their own show but to cross-promote the whole event.
Looking back on the event, the co-coordinators were asked to evaluate the experience. Claudia Hommel reflected: "I'd say Chicago Cabaret Week 2023 was a resounding success. Several shows were sold out or well packed. We experienced a kind of energy that got transmitted from show to show, as some of the audience members went to several events, bringing with them the buzz of their earlier encounters. As one of our fans noted, you can tell walking into the room the difference between general audiences and a "cabaret community." The cabaret audience will be schmoozing, hugging each other before the show, hanging out with each other and the artists afterward."
From the standpoint of public relations, we were delighted to get some mainstream media coverage. Anne and Mark Burnell, along with LaShera Moore, had a great interview with Lee Ann Trotter for NBC News. WDCB-FM radio was our media sponsor and the interview Claudia and Hilary had with Gary Zidek for WDCB's Sunday morning ArtsSection garnered several new fans.
Claudia also commented, "We're learning better how to lay out conditions for venues to improve the experience, whether it's pointing out ways to engineer the sound amplification for solo singers; adding focused lighting; informing wait staff how to move about during a show; setting up better reservation and ticketing options; opening doors early enough for everyone's comfort; capturing email addresses of our new fans; and sharing the social media promotions; and the like."
In a post-production meeting, there was a consensus among the consortium that improvements were made for the second season, and we look forward to refining the process further to ensure a successful Chicago Cabaret Week in May 2024.
-by Daniel Johnson